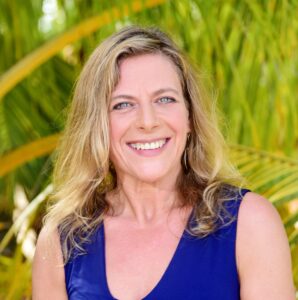 EILEEN DAY McKUSICK
Eileen McKusick is an author and thought leader in health and human potential who has conducted pioneering research in the new paradigm of electric health and biofield science.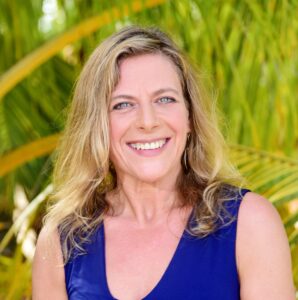 Eileen McKusick is an author and thought leader in health and human potential who has conducted pioneering research in the new paradigm of electric health and biofield science.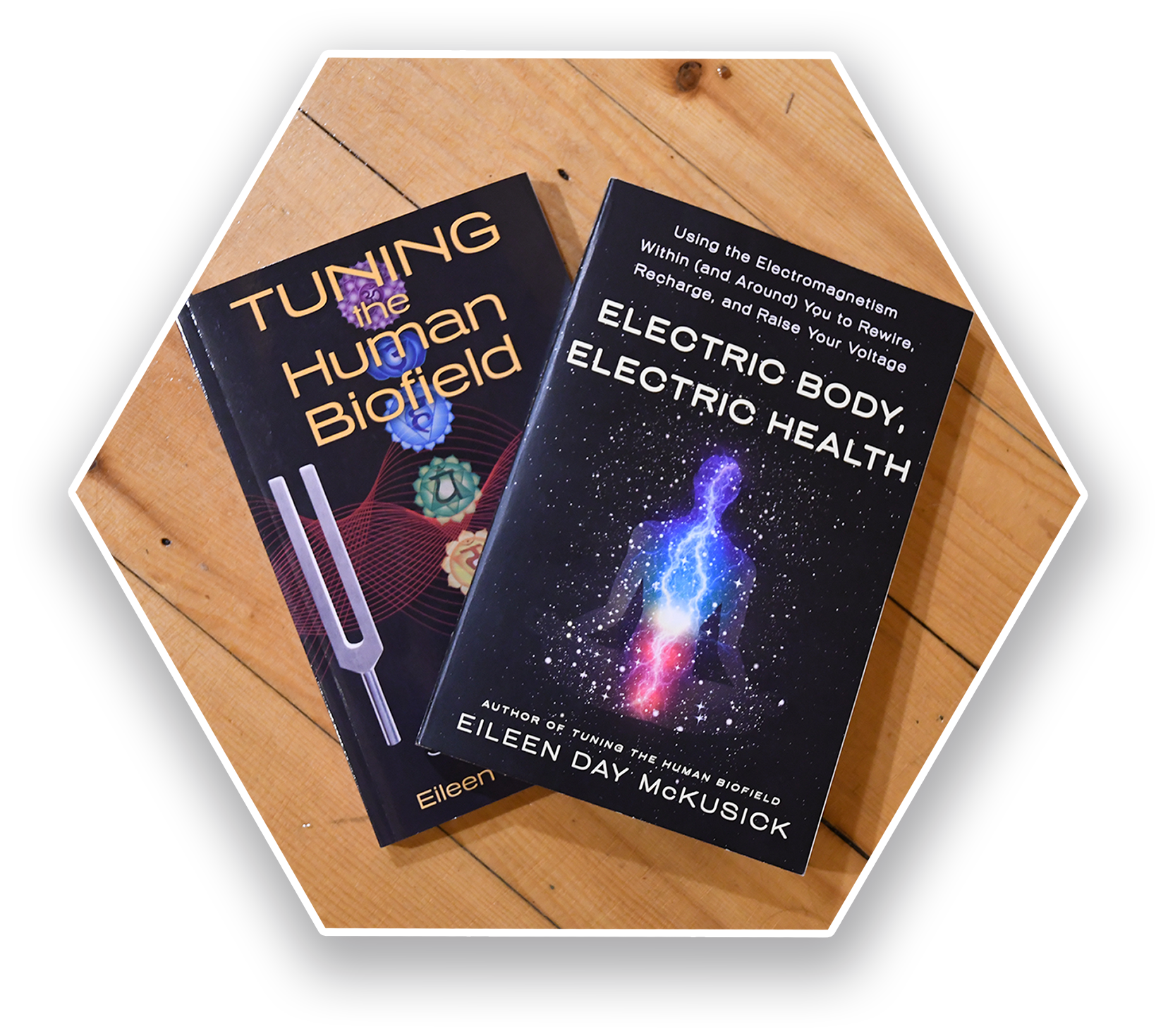 Researcher and Author
Eileen McKusick has been researching the many facets of health and human potential for the past 35 years. In 1996, she picked up her first set of tuning forks and began incorporating them in her massage therapy practice. After witnessing the positive effects on her clients, she began researching the effects of therapeutic sound on the human body and energy field, ultimately creating the sound therapy method of Biofield Tuning. In 2012, she received an MA in Integrative Education and completed her master's thesis, Exploring the Effects of Audible Sound on the Human Body.
Eileen is the author of two books on sound therapy and biofield science. Her first book Tuning the Human Biofield: Healing with Vibrational Sound Therapy (based on her Master's thesis) won the 2015 Nautilus Silver Award and 2017 Gold COVR award. Her second book, Electric Body, Electric Health is a groundbreaking look at the electric nature of the human body, emotions and life itself. 
Eileen is also the founder of Biofield Tuning Institute, which conducts grant-funded, peer-reviewed and published research on the human biofield in partnership with other research organizations.
Innovator and Inventor
Eileen McKusick is the creator of the sound therapy method Biofield Tuning. Since her first forays with tuning forks in '96, she has trained over 2,000 students worldwide.  Her many hours spent listening deeply to the sonic interactions of tuning forks with the body led to her uncovering the anatomy and physiology of the human energy field (also known as the biofield) and the creation of the Biofield Anatomy Map.
Over the course of her research, Eileen evaluated the many different properties of tuning forks to invent a line of specially designed weighted and unweighted forks  as well as accessories for sound therapy use. Eileen is the creator of the bestselling Sonic Slider, and the uniquely effective Fibonacci Pair which combined with her innovative accessories, including the patent-pending Circuit Boot, have introduced thousands of people to the beneficial effects of sound therapy.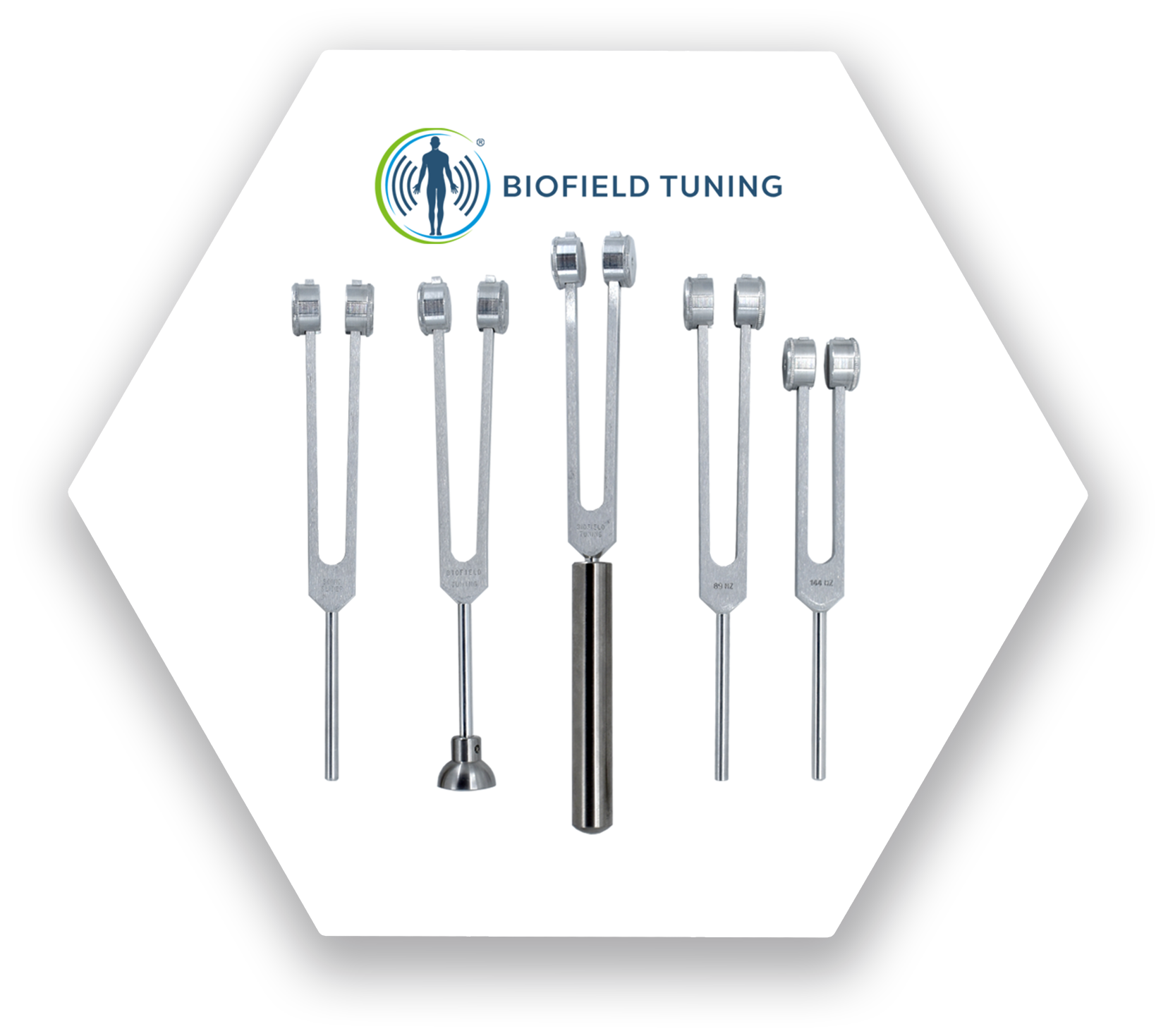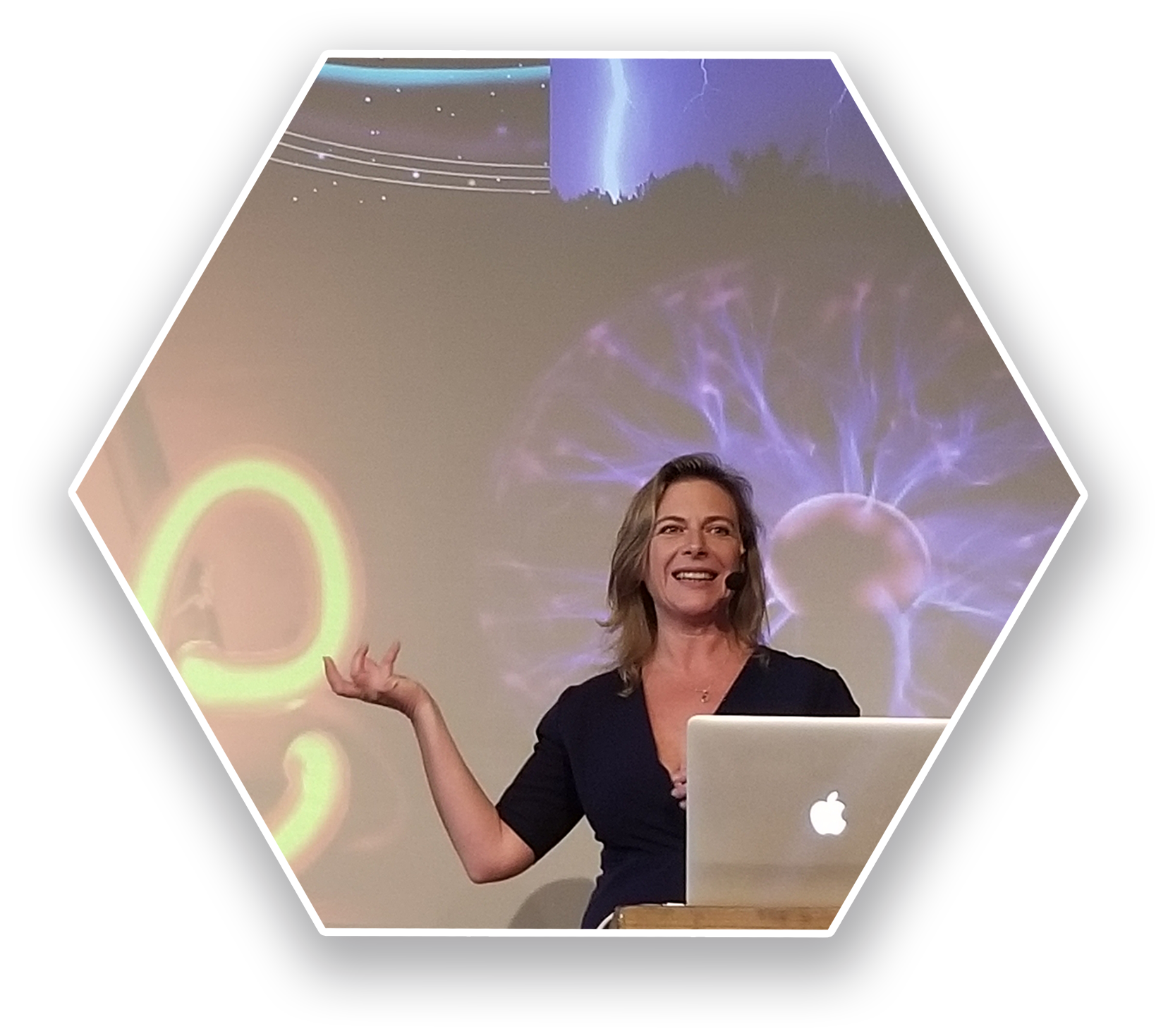 Speaker and Educator
Eileen McKusick is a dynamic and highly sought-after speaker and educator with an ability to synthesize information across many disciplines to tell the story of a new paradigm of electric health that is easy to understand and apply.
Eileen's regular speaking engagements include many summits, conferences, workshops, panels, interviews and podcasts. Her popular online courses with the Shift Network — including Your Electric Body, Deep Tuning for your Electric Body, and Biofield Tuning and Vocal Sounding — have reached thousands of people worldwide.
Eileen began teaching Biofield Tuning in 2010 and has since trained over 2,000 students. The organization now has a team of 15 teachers and hundreds of certified Biofield Tuning practitioners worldwide. From 2012 to 2015, Eileen was an adjunct professor in the Wellness and Alternative Medicine department at Northern Vermont University.
Entrepreneur and Humanitarian
Eileen McKusick started her first business, the Vanilla Bean Cafe in Pomfret, CT in 1989 at age 20. Along with family members, she created a busy landmark restaurant that is still in operation today and recently celebrated its 30th anniversary.
 After moving to Vermont in 2002, she founded a small gourmet foods company, Mama's Special Kettle Corn. While growing that enterprise in 2006, she realized that she needed to devote her full focus to taking her then-hobby of Biofield Tuning and bringing it out into the world. She began training students in 2010 and has since grown Biofield Tuning into a thriving global organization.
Her passion for helping others led her to found Tuners Without Borders to bring Biofield Tuning tools and training globally to disadvantaged populations; empowering them with simple, accessible tools to improve their health and well-being.
Pic- Eileen with Ambassador Byron Blake of Jamaica, liaison for Tuners Without Borders in Kingston Jamaica.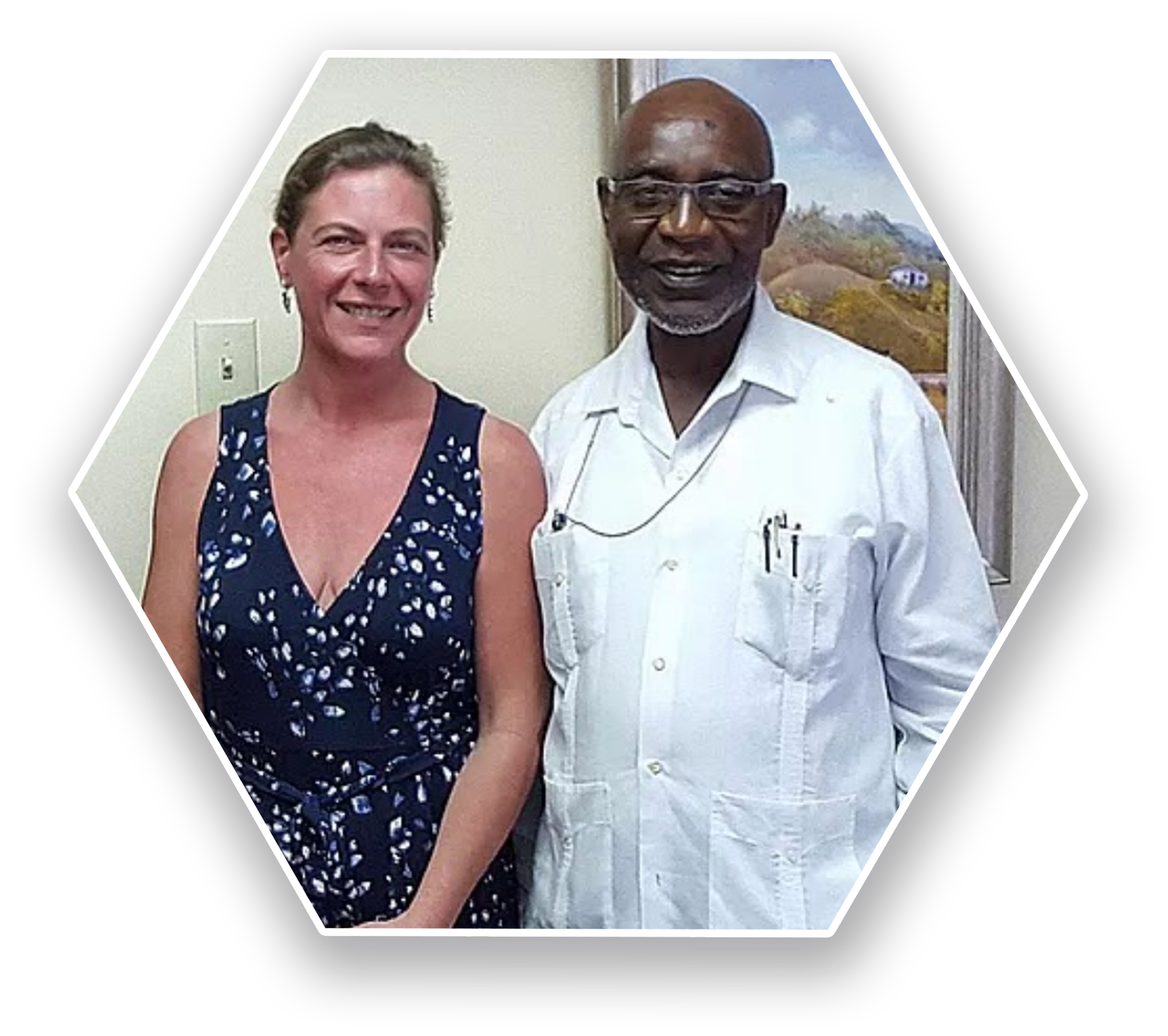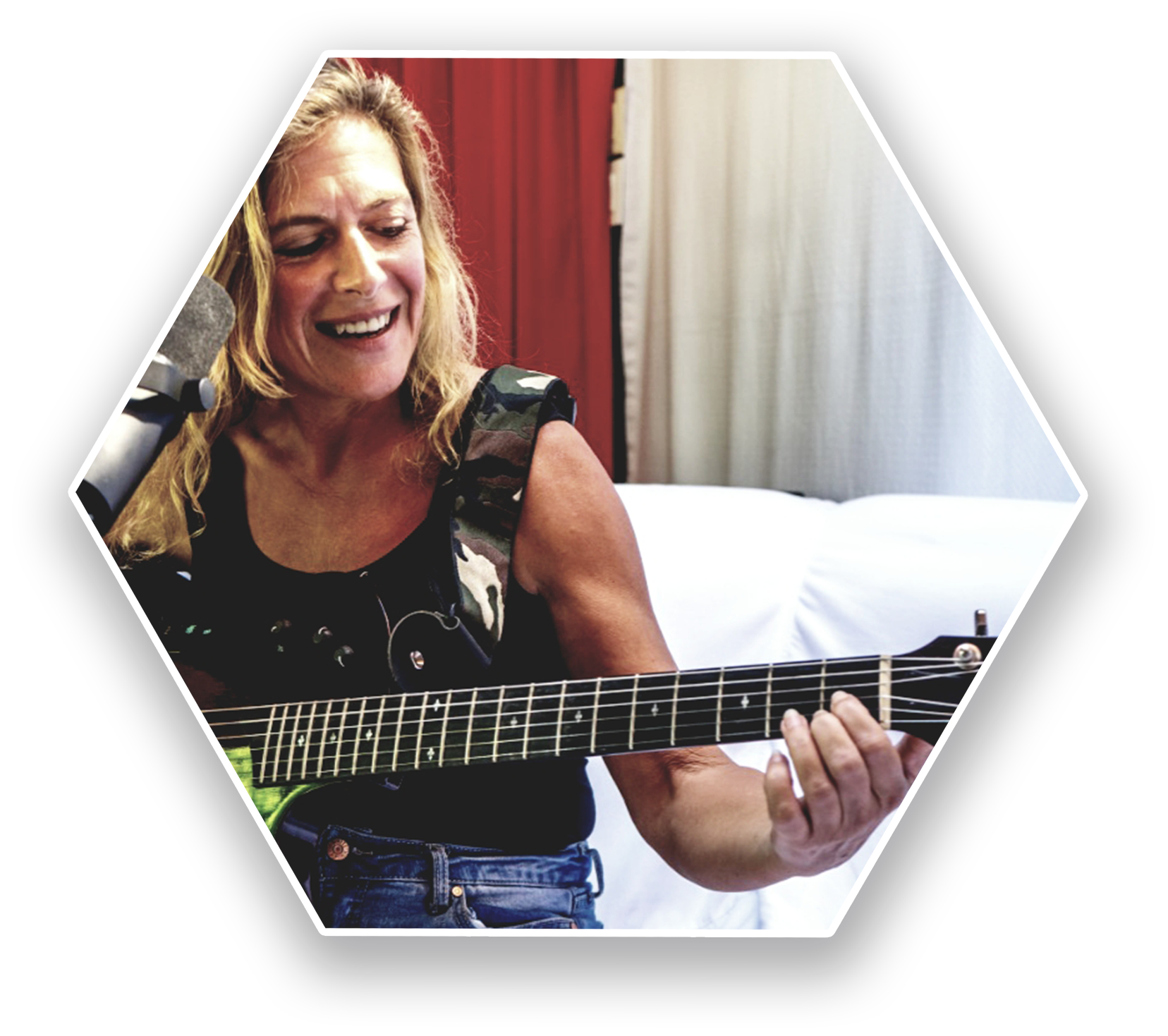 Artist and Musician
Eileen has been a prolific artist since childhood in many different mediums including food, business, healing, theater, photography, the written and spoken word, and most recently, music. Following strong inner guidance to "learn to sing" at age 20, Eileen had five voice teachers tell her that she was incurably tone-deaf before she began to figure out how to solve the problem – with tuning forks.
After spending the past 25 years learning directly from the forks about how sound interacts with the human electrical system, she has brought her focus back to the voice and music. Eileen recently began learning  electric guitar and collaborates as a singer-songwriter with the Brothers Koren, with plans to release an album in late 2021
Eileen is available for a limited number of individual sessions with clients each month. Please contact [email protected] to inquire.
"Only those who see the invisible, can do the impossible."
– Frank Gaines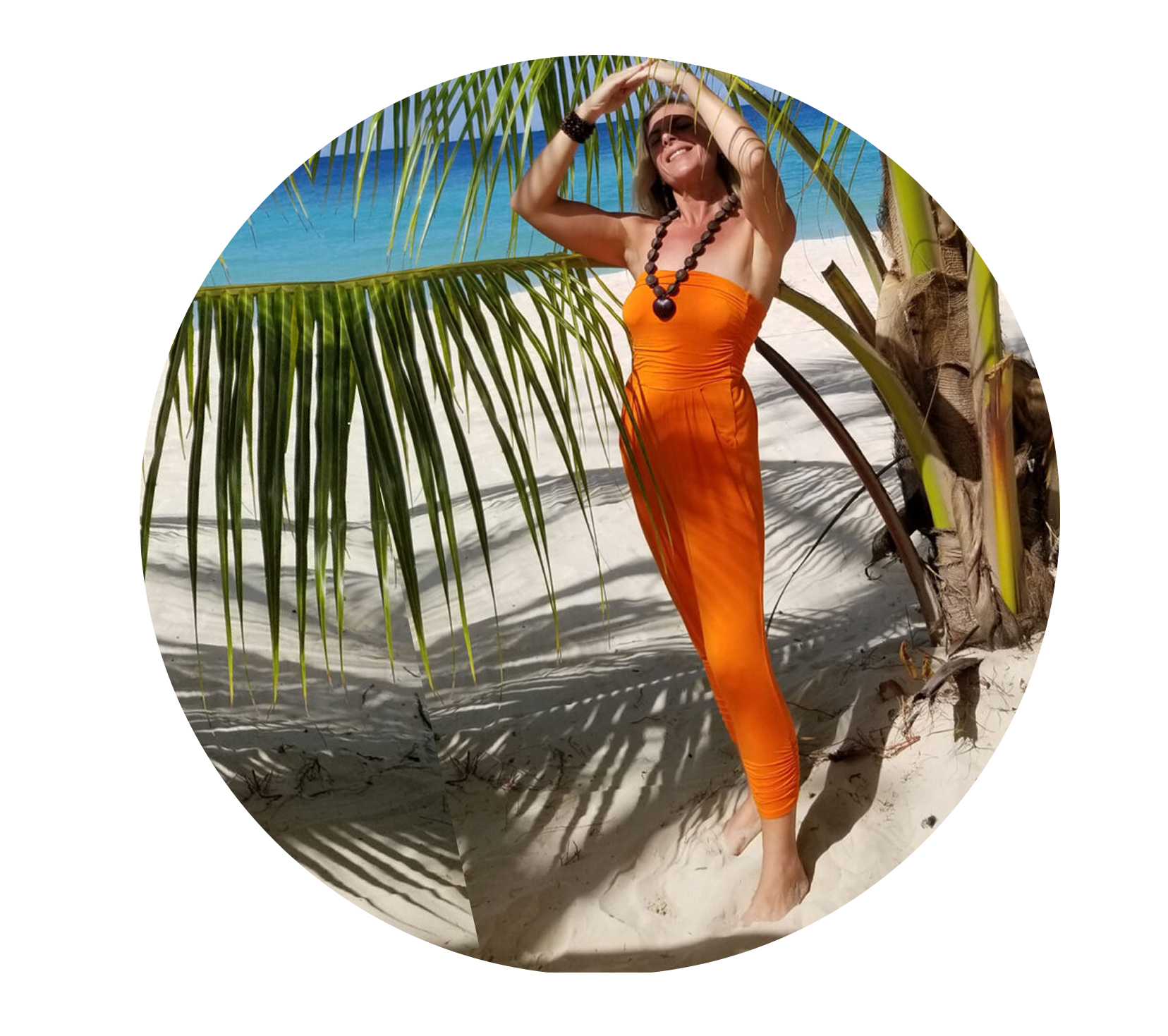 For those of you who are new to my work:
It's not easy to put a label on who I am and what I do because I have spent my whole life advancing on multiple fronts simultaneously. I'm an entrepreneur who started my first business when I was 20. I am a researcher who is constantly absorbing and synthesizing information related to health and human potential. I am a sound therapy practitioner whose natural curiosity led me down – and continues to lead me down – fascinating rabbit holes of discovery.
 I am what I call a "bothist." I use both the right and left sides of my brain, I have a PC and a Mac, I get the fries and the salad, I am a scientist and a healer, a thinker and a feeler. I'm a moderate hedonist who believes that if most of what you do is healthy, you can pick your poisons and enjoy them. 
 Mostly, I have been interested in human health and freedom, and what it means to be healthy and free. I have spent the past three decades on a relentless campaign to be free in my body, mind, spirit and voice. It took me over 30 years to overcome the inner and outer obstacles to this freedom — not the 30 days I had in mind when I first set off on this journey.
 In order to achieve this liberation, I had to create an entirely new cosmological story, a groundbreaking sound therapy method, and a line of sound therapy tools. Most people are surprised to hear that my original motivation was just to look good in a bikini – I had no idea it would be so complicated and time-consuming!
 But along the way, as I have figured out interesting and practical things about our bodies and minds — particularly through the mediums of sound and electromagnetism — I have helped thousands of others to also become more free, to heal their wounds and to embrace their own electric potential. 
 Electric potential is the key phrase here. It wasn't until I discovered that elegant back-door hack that my life started to finally change in the way that I had been trying to get it to for many agonizing years.
 Back in 2010, despite trying with all my might to achieve health, wealth and happiness, I was in fact broke, $100,000 in debt, 25 pounds overweight and suffering with low energy, poor digestion, chronic pain, low grade infections, and a short fuse. This was despite thousands of dollars and countless hours spent on books, courses, treatments, supplements and gadgets that had all promised to save me!
And then, I discovered plasma, the fourth state of matter, and I realized that this was the spark that had been missing in my understanding of not just my own body but the world around me . As soon as I found and started to follow that illuminated thread – which led me to the glorious tapestry of electric health – things suddenly clicked into place. Everything began to change. 
 In 2010, I also started training my first students in Biofield Tuning, the sound therapy method I had been developing and practicing since I first began experimenting with tuning forks in my massage therapy practice in 1996. Up until that point, I had watched my clients experience the benefits of the work without knowing what it was like to receive it!
Between the dawning awareness about this previously hidden electrical nature of life, and finally being able to get my own electrical body straightened out by my Biofield Tuning students, my life, my body and my debt all slowly but surely started to become lighter and lighter.
 Over the years, I have come to add two additional states of matter (plasma and aether) as well as two additional forces of nature (syntropy and levity) to my cosmological story. With those additional resources, I have been able to solve the problems I was not able to solve when I was living in a dense, heavy world of only solids, liquids and gases, informed by entropy and gravity.
 What I have discovered, in essence, is that there is more light, more juice and more power around and within us than we have been led to believe, and that when we utilize these hidden resources to support and enhance our body, mind and spirit, we find the liberation we seek – and it isn't even that hard!
 This is the promise of Electric Health – that as this light dawns on you and you start to see your own health through the lens of "thinking electrically," you too will experience this inevitable illuminated liberation from the dense, heavy lightless place you may be stuck in, like I was, and like so many of us are! 
 Thank you for joining me on this journey to Electric Health. May it lead you to the discovery and implementation of your own incredible electric potential!